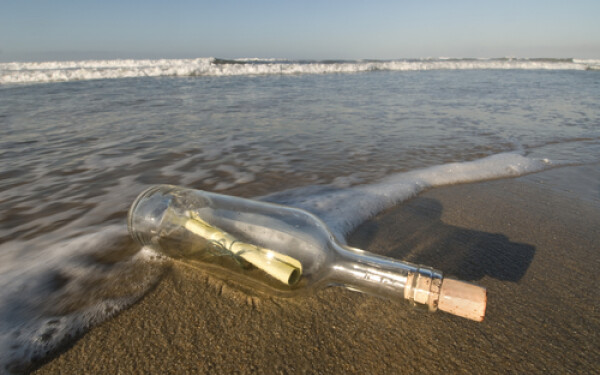 In 9 days, I leave for annual summer vacation in Cape San Blas, Florida. It's a secluded beach on Florida's Gulf Coast. I cannot even begin to describe how much I am looking forward to this trip! There's something so amazing about the ocean. From the pristine waters, to the sound of the waves, to the feeling of the sand under your feet, it's simply one of the most amazing things on earth. The sunsets are absolutely amazing…the most beautiful that I've ever seen. In short, I love everything about it.
Something I'm contemplating doing during vacation is sending out a hand-written message in a bottle. There's something so poetic about the idea of a message in a bottle. It makes me think of the days when people would send letters across the endless seas. I love the thought of not knowing where it will end up, who will read it, or when it will be discovered. It could be discovered in a week, a year, a decade, or more. I feel that there's something inescapably romantic about "not knowing" the destination.
What are your thoughts on this idea?