I experience frequent wanderlust so I thought it apropos to list the 10 places in the world that I most want to visit in my lifetime :)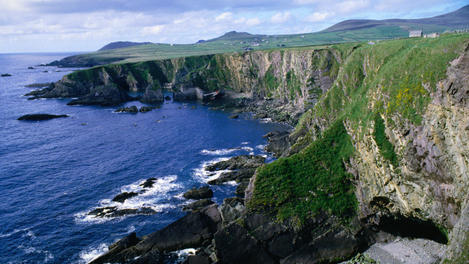 IRELAND
There's just something about the Emerald Isle that has always appealed to me. While I'm there, Dunluce Castle is at the top of my list.
AUSTRALIA
I have always, from the time I was an adolescent, dreamt of visiting Australia – particularly the Great Barrier Reef!!
YELLOWSTONE NATIONAL PARK
Exploring the pristine wilderness of Yellowstone has always been a dream of mine
.
PRAGUE
I have always had very romanticized notions of Prague…I would love to visit there someday.
COSTA RICA
Costa Rica, with its
rain forest
canopy tours and beautiful beaches, would be an amazing place to see.
LONDON
I would love to visit London - particularly at Christmastime!
VICTORIA FALLS
Africa in general has always fascinated me, and Victoria Falls is a perfect representation of this beautiful continent.
SWISS ALPS
I have always wanted to see what is often described as the most beautiful mountain chain on earth, the Swiss Alps.
GREECE
Greece is one of the most historically fascinating places on earth, and it would be simply amazing to visit!
BORA BORA
I thought I'd save the best for last. This has been #1 on my list for years. The picture alone should tell you why. The definition of paradise on earth…
It was VERY difficult to narrow this list to 10 - I can most definitely see another list in a future blog post.
What's your dream destination?