I wanted to do a little something different today...a top 10 list! I don't watch a lot of live TV but I do love watching shows on DVD and DVR when I can. I have decided to compile a list of the top 10 shows that I have ever seen.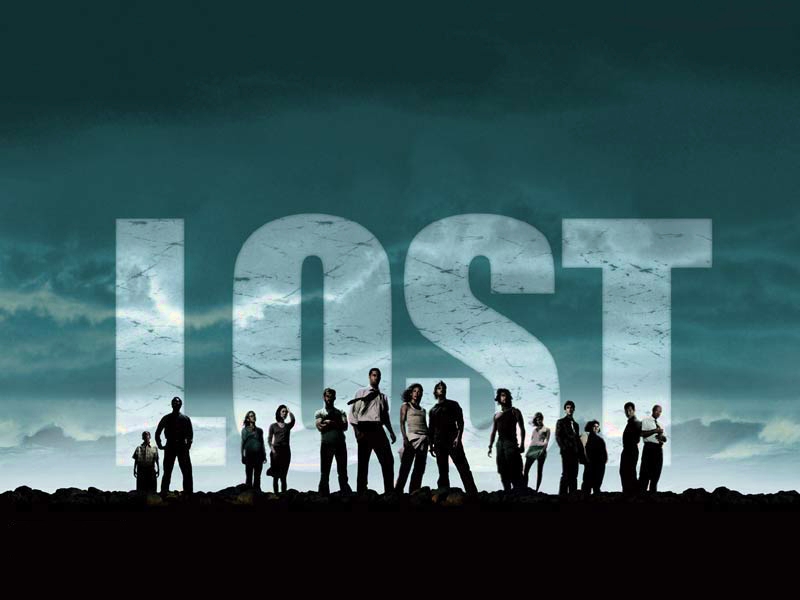 LOST
LOST, a show about 48 marooned survivors of a plane crash, may be the most multi-layered show that I've ever seen. After watching the first episode (by far the best pilot episode that I've ever seen), I was simply transfixed. The survivors, stranded on a remote south pacific island, have to band together in order to survive. LOST is a show about unexpected connections and the human search for meaning. Through personal stories of life, death, rebirth, and redemption, LOST takes us on an amazing journey.
ARRESTED DEVELOPMENT
Quite simply, the most cerebral comedy that has ever graced the airwaves. The story of the disgraced Bluth family, and the son who tries (and tries and tries…) to hold them all together, is wonderfully written and well-crafted. It only lasted 3 seasons, but it was the best 3 seasons in the history of comedy.
DEXTER
I finally began watching this series on DVD two years ago and it quickly became addictive. The show takes a completely new approach to the serial killer genre…by actually making the serial killer the star (and narrator) of the show. The fact that Dexter adheres to a strict moral code, only preying on murderers, makes the show uniquely fascinating. Through his narration we get a glimpse into his mind and find that he's one of the most complex characters in television history. What complicates the story even more is that Dexter actually works for the Miami Metro Police Department as a Blood-Spatter Analyst – which often results in him investigating his own crimes…awkward.
DAMAGES
I enjoy television shows with complex plots, and Damages definitely does not disappoint in that regard. This fantastic legal thriller is rather unique in that the actual ending is offered in little "flash forwards" throughout each season. Therefore the real mystery is not the ending, but the events that led there. The acting in this show is also top-notch, as Glen Close's portrayal of ruthless litigator Patty Hewes is one of the finest acting jobs in the history of television.
GAME OF THRONES
One of my coworkers bugged me for months about this series so I finally gave it a try. All I can say is WOW. It's the grandest and most epic television series I've ever seen. It's so Multi-layered and ambitious. It follows the battle between three royal families – the Starks, the Lannisters, and the Targaryens. The casting is flawless and the writing is absolutely beautiful. You must watch this show…like now.
P
ARKS AND RECREATION
I finally began watching this show on DVD last summer and I immediately fell in love with it. It's the best comedy on TV at the moment, by far. The ensemble cast works perfectly together, and the character of Leslie Knope is among the most lovable on television.
Homeland
I love espionage. It's my favorite genre. Sadly, television has never really been successful in tapping into this genre (with the possible exception of '24' and 'Alias). Homeland nails it. What an amazing show. Homeland is sophisticated, intelligent, complex, and rewarding. It centers on a troubled CIA operative (Played expertly by Claire Danes) and her suspicions that recently-freed marine POW is actually a terrorist. Perfectly paced and finely acted, Homeland is the best espionage show ever to grace the airwaves.
JUSTIFIED
Since the setting for this show is the small town where my father and his family was born and raised, I admit to being a bit biased. That being said, Justified quickly rendered my initial biases obsolete, as it quickly became one of the more entertaining shows I've ever seen. The story of Rayland Givens, a Miami-based U.S. Marshall banished to his hometown of Harlan, KY as punishment for killing a suspect, is the latest in a long line of great shows from the FX network.
THE WIRE
The most realistic crime drama ever made. Set in inner-city Baltimore, The Wire is in many ways a story of moral relativity in which conventional "good guys and bad guys" do not exist. Everyone is conflicted and compromised and everyone has an agenda. Unlike other police procedurals (ahem, Law and Order), The Wire sheds light on the urban drug problem from every conceivable angle - including political undercurrents that contribute in ways that are seldom publicized. The Wire, with each storyline stretched over the course of an entire season, unfolds like a great novel .
SIX FEET UNDER
I decided to save this for last because it was, without question, the best television show that I've ever seen in my life. No show has ever packed the "emotional punch" or made the viewer truly care about the characters in the way that this show did. Television, for the most part, is merely entertainment. Its purpose is to amuse us or to take our mind off of other things. Seldom does a show change the way you view life altogether, but that's exactly what this show will do. Six Feet Under is about the Fishers, a family that runs a funeral home in California. It explores life, death, and everything in between. It was mainly a show about everyday life and the joys, pains, tears, laughter, loves, and bonds that make us human. What an amazing show it was.
What is your favorite television show/shows?