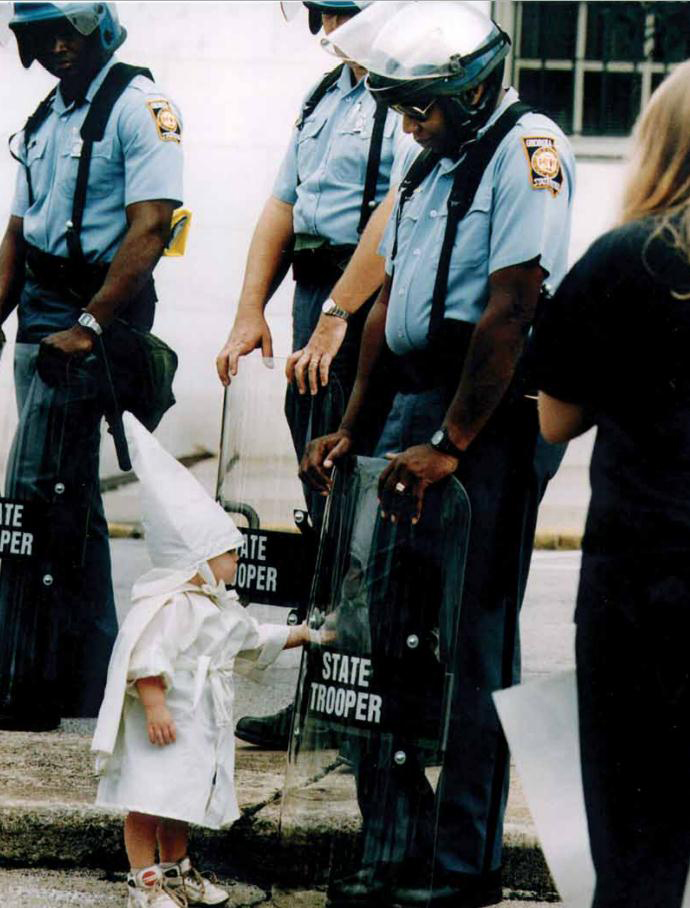 A coworker recently sent me the link to the story of this picture. It's a picture of a Klan-robed toddler expressing curiosity about the riot shield of an African-American state trooper during a Klan rally in Georgia in 1992. The photographer who captured this image (Todd Robertson) has never been able to find out who the boy was. To this day it remains a mystery.
Here is an innocent toddler that has no concept whatsoever of hate or prejudice. Ever since I saw the picture, I have been filled with so many emotions and questions.

What is going through the mind of the State Trooper in this picture? What became of this little boy? Did he grow up with hate in his heart? Did he even have a chance?
What goes through your mind when seeing this picture?