I quit doing this...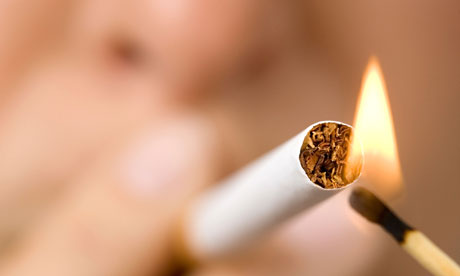 It was the best (and hardest) thing I've ever done. Seeing my mamaw pass away due to lung cancer was the catalyst. I wasn't successful on the first attempt (or the second, third, fourth, or fifth for that matter), but ultimately I quit and never looked back.
What's the hardest habit you've ever broken? Is there one you're working on breaking now?