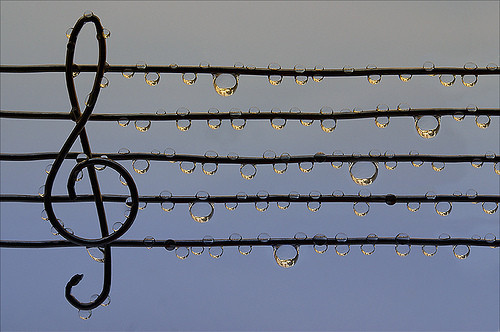 "Without

music, life would be a mistake"
~

Friedrich Nietzsche
I often sit back and think about how a song takes each listener to a unique place. No two people "hear" a song the same. There's just something so beautiful about that thought. The same song can cause a flood of happy memories for one person and a flood of sad ones for another. I don't know of any other art form that can do that.
Music touches us each in such different, yet significant, ways. It has a way of helping us find ourselves when we get lost. It has a way of reaching deep into a part of our soul and affecting the very core of our being. Music transports us. Is there anything that can take us back in time the way that music can?
For me, whenever I hear a song, I immediately associate it with the time period in which it came out. It reminds me of where I was in life, what I was doing in life, and who was in my life during that time period. It instantly brings back a flood of memories.
What does music do for you?